International Early Years Curriculum
Early Childhood Education Courses In Malaysia
Acmar International School offers the early years curriculum for children between the age of 3 and 6 years old. 
It is a balanced and holistic programme that provides a rich breadth of activities and opportunities for the development of the whole child. 
It supports key areas of learning through holistic enquiry and play-based approaches that cover all curriculum areas including personal, social and emotional development. 
Our teaching approach to learning is inspiring, and the units are based around exciting themes aimed to capture children's natural curiosity.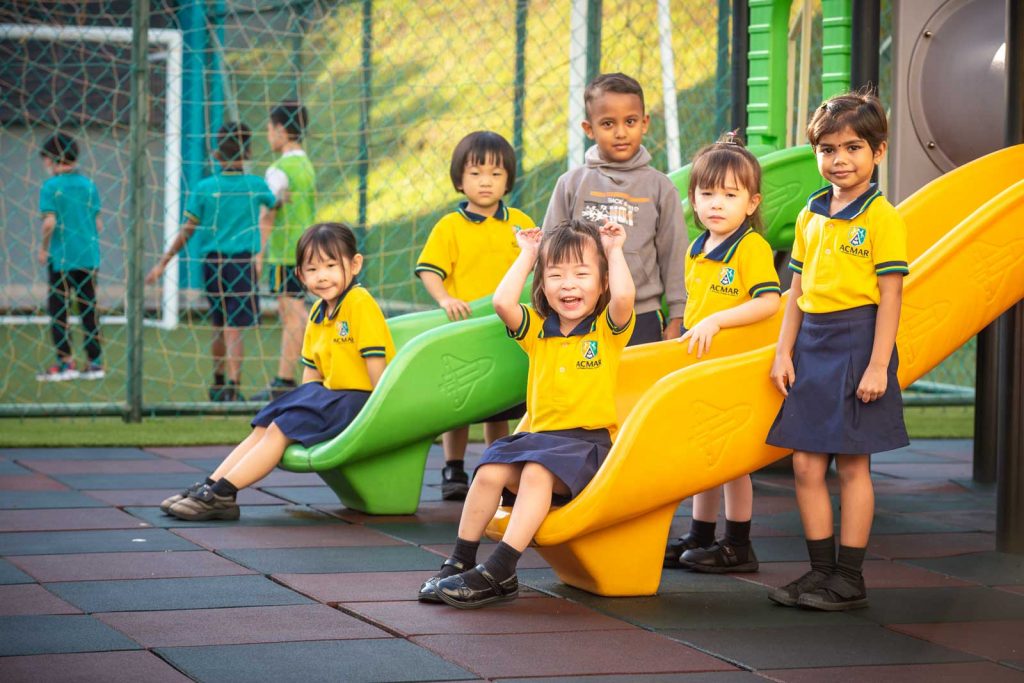 Level / Group
Age  at Admission
Stage
School Hours
Nursery
3-4
Early Years
8.00am – 1.00pm (Mondays – Thursdays) 8.00am – 1.00pm (Friday)
Reception
4-5
Early Years
Pre – School
5-6
Early Years