English Language Education In Malaysia
School Facilities & Services
At Acmar International School, we do more than just providing tip top English language education in Malaysia. Here, we believe that every student possesses unlimited potential and it is up to us as educators to nurture and unlock them. As one of the more affordable international school in Malaysia, our professional team of dedicated educators and staff are fully committed to provide quality education for our students. Our extensive facilities and services are designed for the needs of every student. Offering a guiding hand, our list of services is there to assist our students every step of the way.
Acmar International School proudly provides a wide range of services to ensure that our students can enjoy a holistic learning experience. Our Resource Hub serves as a quiet and conducive environment for our students to engage in active learning. It provides the necessary resources to help our students in achieving their learning outcomes. The Chat Hauz Kopitiam cafeteria is managed by the esteemed Klang Executive Club. A healthy diet will do wonders to make sure that our students get all the necessary nutrients for optimal growth and learning.
Aside from the basics, we provide facilities and services to make sure that each student has the opportunity to explore their creative direction. With Creative Cove, Acmartunes Studios and Makerspace, we aim to let each student discover their inner talents. Compared to other affordable international schools in Malaysia, we have spared no effort in making sure that our students are given access to top class facilities and services.
Our Educator Hub staff room is always filled with dedicated educators and staff to provide support services for students. Counseling services are also available for students who need to discuss about personal or sensitive matters. Acmar International School also provides comprehensive health services through our Health Hub clinic. With the welfare of our students in mind, medical examinations are conducted on a regular basis. Other than taking care of their health, the Health Hub also develops and implements various health programs in the school.
Acmar International School provides quality facilities, comprehensive services and some of the best English language education in Malaysia. For more information about our services, do contact us today.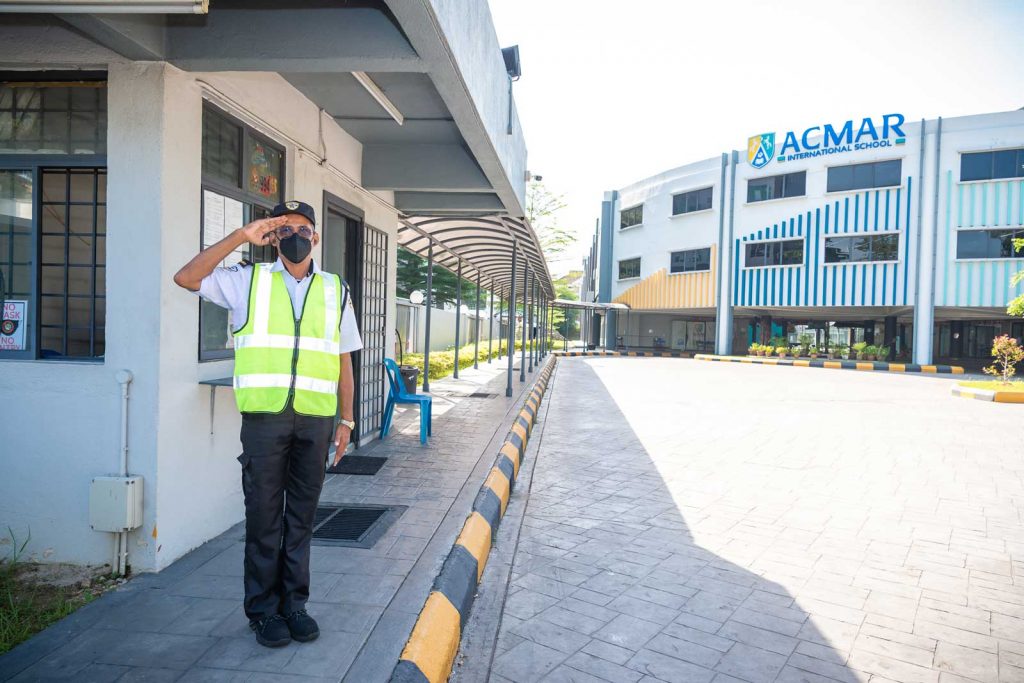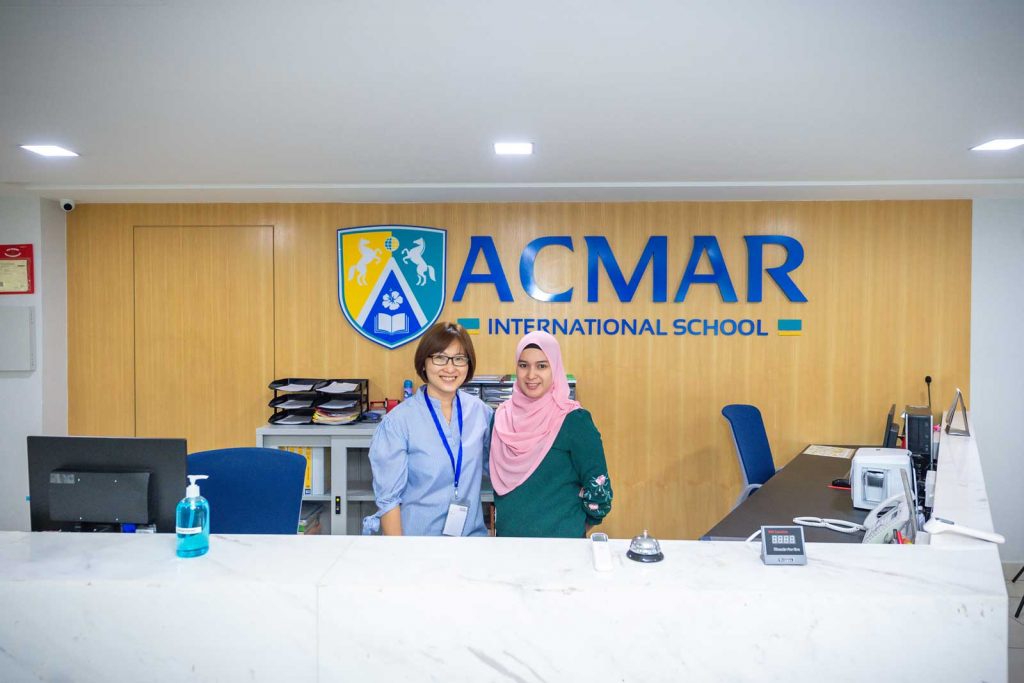 Provide resources for recreational reading and attempt to foster a love for reading for pleasure.
Be a focal point for the teaching of information skills and to support independent study.
Maintain a quiet and attractive environment for study.
Advise on and monitor the use of ICT in the Library context.
Provide opportunity for students to have equal access to resources for their educational needs.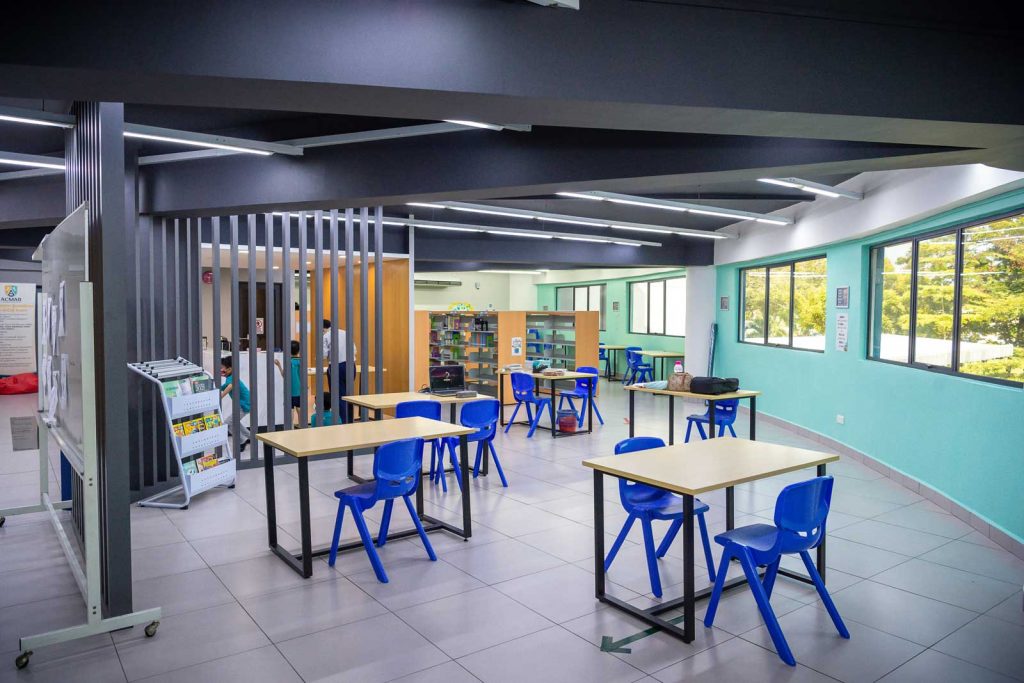 The primary objective of the Cafeteria is to ensure:
Food service safety – food and beverages prepared and served by the prestigious Klang Executive Club (KEC).
Internal management that assures proper sanitation and control through appropriate food handling practices, training and licensing. Menus are planned with an objective of ensuring good nutritional balance. As far as possible, there is incorporation of seasonal and fresh items or ingredients. In line with the international nature of the curriculum that is offered, the menus are changed regularly, and incorporate ethnic or regional food offering.
Each student is allowed to select a main item from the hot-meal menu, which automatically comes accompanied with vegetables, a carbohydrate and a dessert. The student may also select and purchase additional portion of vegetables, salad or fruits. Water is available throughout the meal period, without charge.
The exception applies to Early Years, Year 1-3 students, who will typically have standard meal plans that have been pre-selected.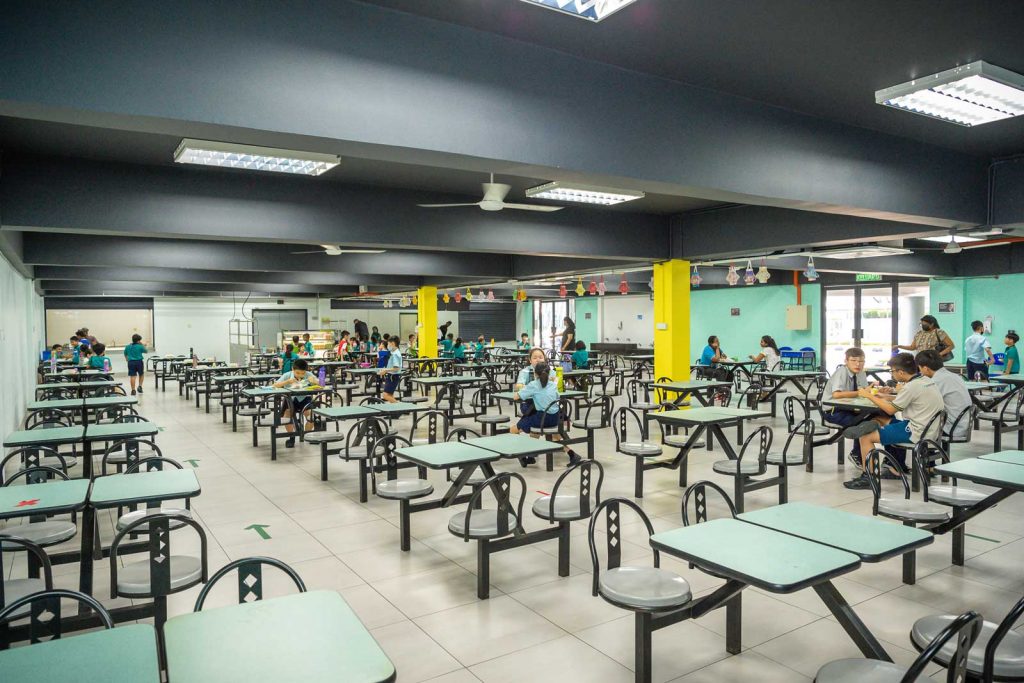 Creative Hub (Art Studio)
Children are encouraged to express their creativity through the arts, discovering new ways to unleash their talents and potential.
Learning about and through art is pivotal to develop well-rounded children. It promotes creativity, critical thinking, teamwork and problem solving skills.
It encourages innovative thinking and creative use of technology, an essential component in preparing students to participate fully in a changing world.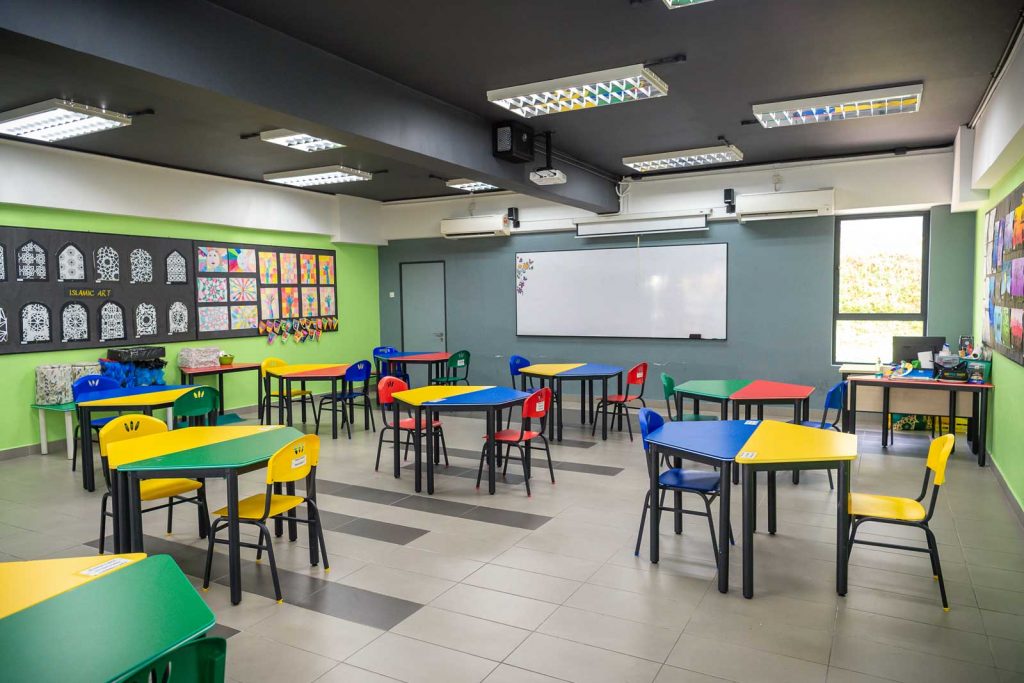 Acmartunes Studios (Music Studios)
Music can have a transformative role in your child's education and is an important means for young learners to develop confidence in expressing themselves in new ways. 
To facilitate this goal, students attend regular music classes in our designated music studio 1 and 2. 
Students explore a variety of musical instruments, both popular and traditional. In addition, music lessons are also available through our popular School Band programme.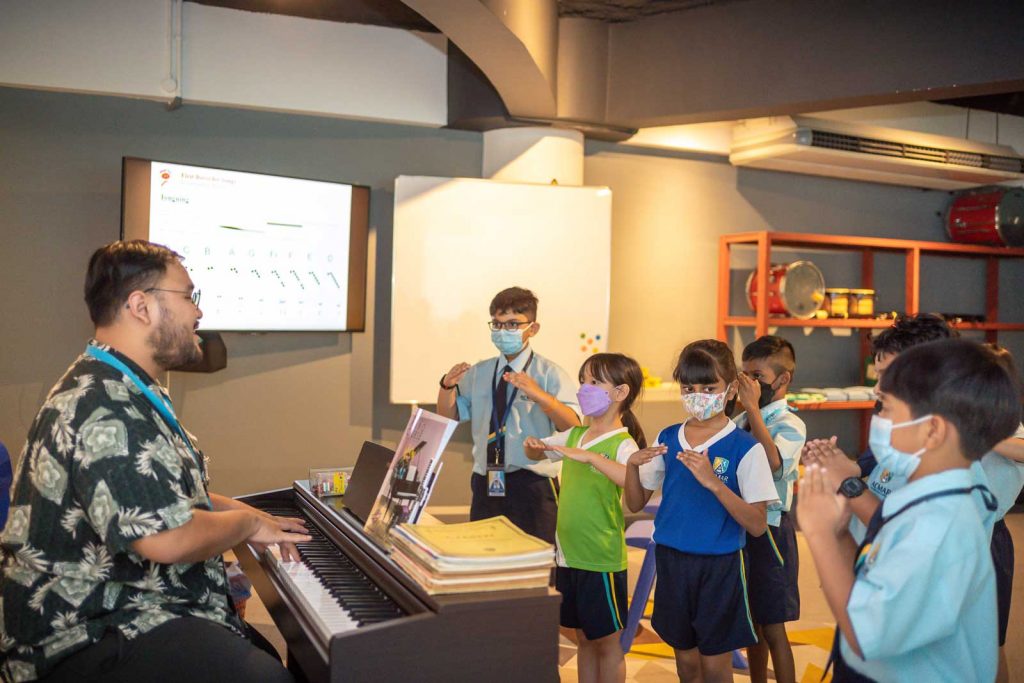 Makerspace is a platform for learning and innovation: a place to play, to create, to learn, to mentor and to invent. It helps students to obtain critical 21st century skills in the fields of Science, Technology, Engineering and Mathematics (STEM). This space provides hands on learning, enhances critical thinking skills and even boost self confidence.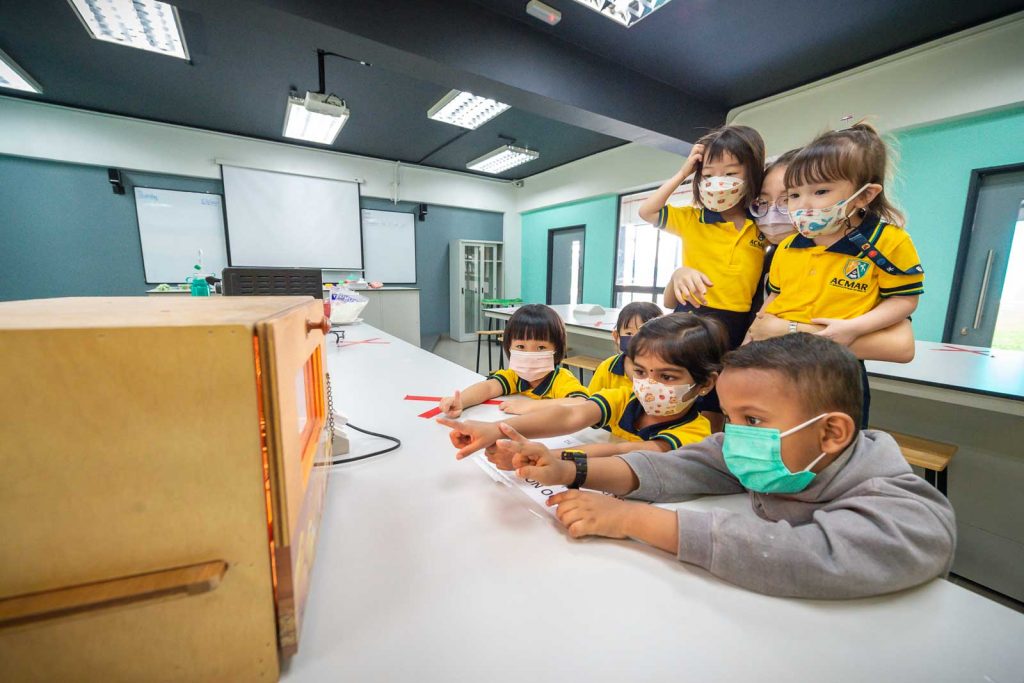 Technology as a tool is inevitable in the classroom as it gives teaching and learning a new dimension. At AIS our philosophy is that technology supports learning and engages students in unique ways to suit all learners. 
Our state-of-the-art tools and programs are coupled with world leading educators and an education technology coaching program, designed to support not only students, but to develop all teachers to use technology effectively. 
We also focus on up skilling our school community to adapt to the changing nature of technology and modern learning.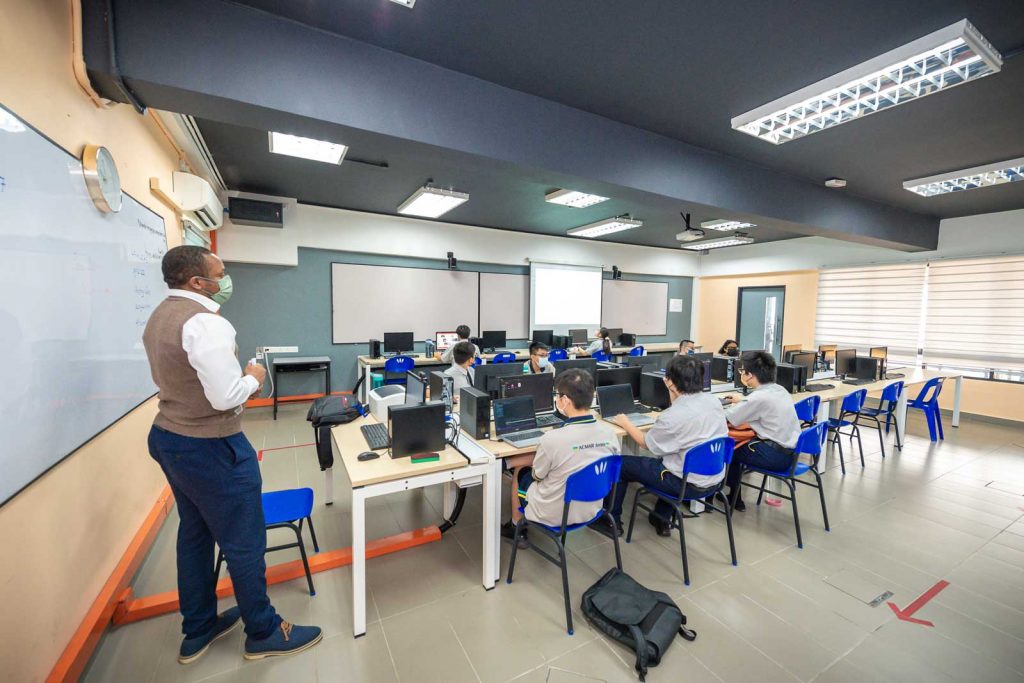 Monitor the health and well-being of students and employees.
Conduct regular medical examinations of students.
Detect early signs and symptoms of health issues which may affect learning, and encourage students to contact their own family health care providers for diagnosis and treatment.
Monitor and maintain growth and development of students.
Administer nursing care appropriate to the identified nursing needs of the student.
Plan, implement and evaluate health education programme for all students.
Plan, implement and evaluate immunization programme of all students in the School, in accordance to the guidelines and regulations stipulated by Ministry of Health (MOH).
Provide first aid or emergency care to sick or injured students and employees.
Identify and eliminate hazards to the health and safety of students and employees.
Improve nutritional status of the students.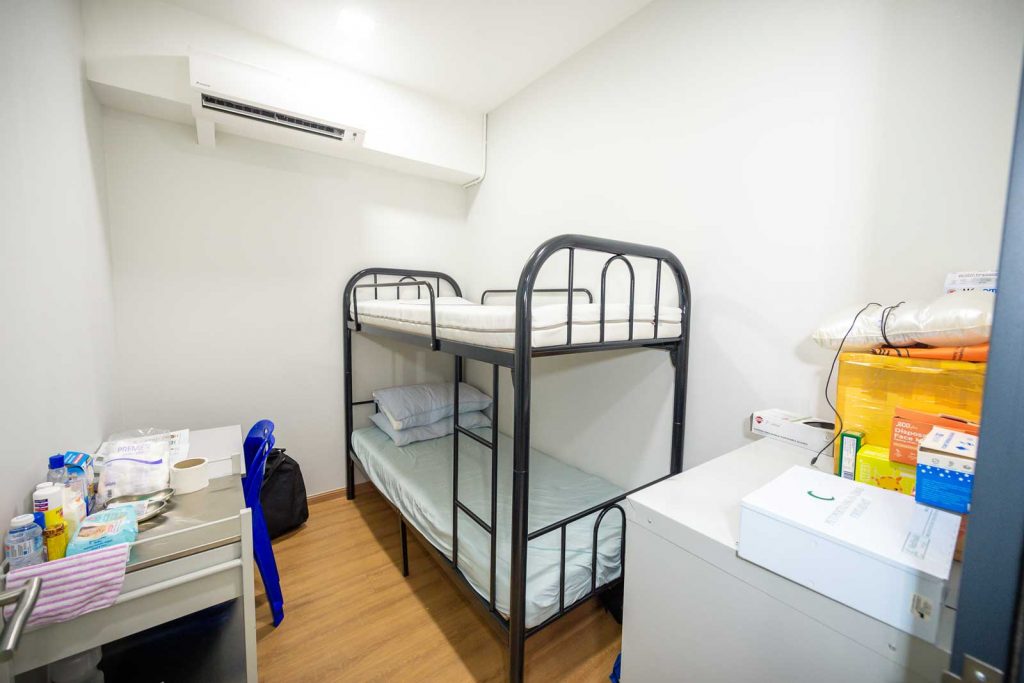 Educator Hub (Staff room)
On any given day, the educator hub (EduHub) at AIS is filled to capacity with teachers, school leaders and support staff.
The EduHub is not only a social space for educators, but it is also a potential location for professional learning communities (PLC) and teacher inductions. It is an important place for influencing curriculum and resource decisions, a place for the constitution of professional development.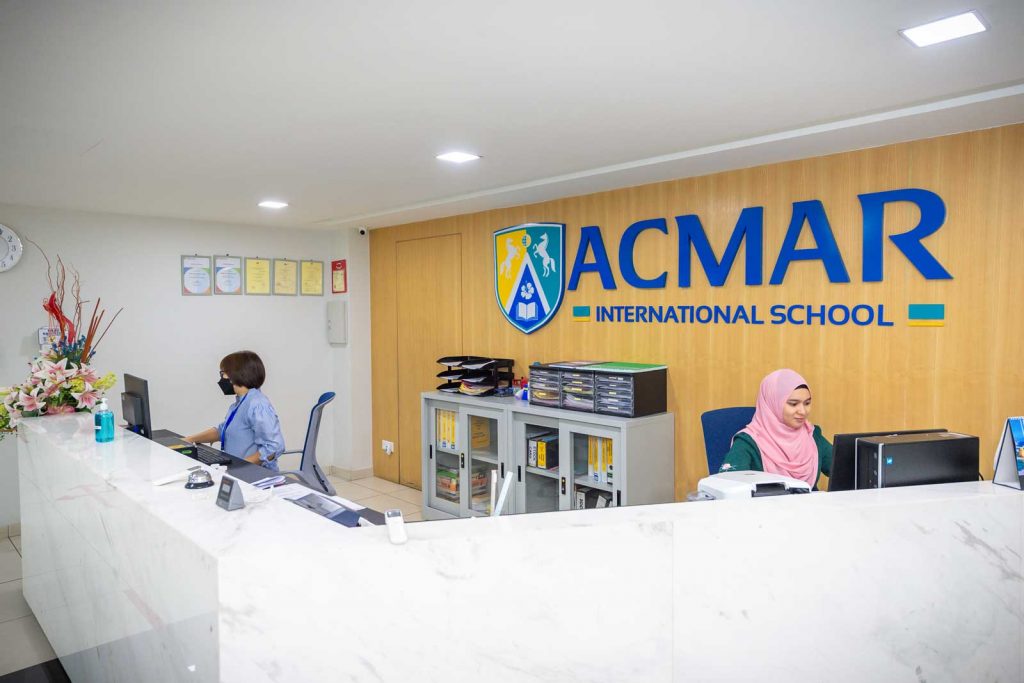 Sports Facilities that bring the best potential of your child in a sport, health, fitness, teamwork, play, and creativity in a loving and caring environment.
Fenced-up basketball and futsal court in the outdoor area.
Early childhood playgrounds
9 indoor badminton courts.
Swimming pool for swimming course at Klang Executive Club (KEC).